Recent Events
Harvest Festival
18/9/23
We held our Harvest assembly in school this week, which all the children took part in. Key Stage One was given a recycling challenge and Key Stage 2 thought about how we need to share food with others. Thank you so much to all our families for your very generous donations of tins and packets for Manna House.

Our percussionists gave their all for our Harvest Samba!
Celebrating all of our donations before they were delivered: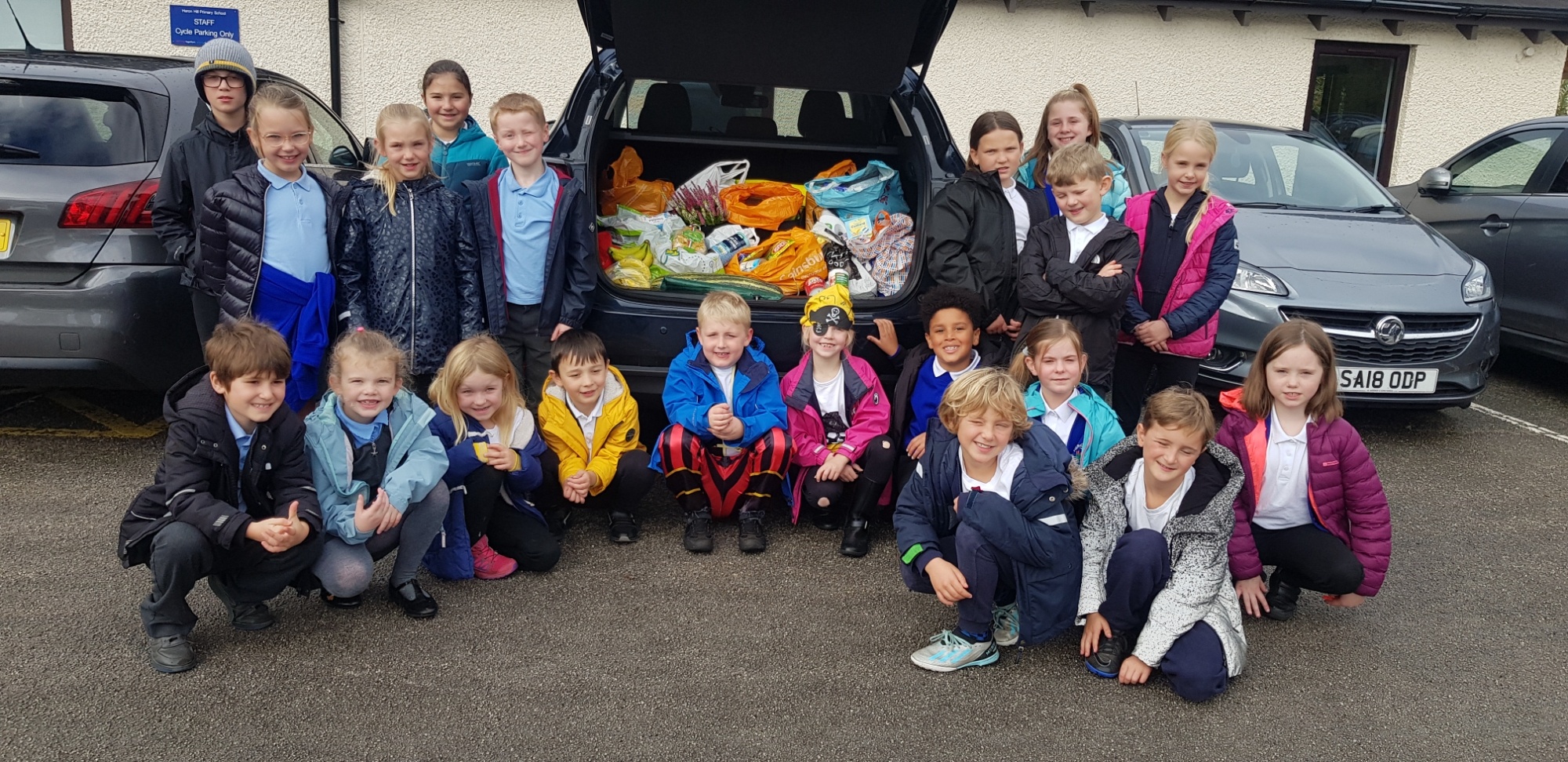 Maud's 100th Birthday!
29/09/23
Some of our lovely Year 6 girls made a beautiful 3D card and gave flowers to a wonderful lady who resides at Heron Hill Care Home. We took sweet peas, lavender, roses and marigolds from the school gardens for her to enjoy too. A very special party was planned for Maud with her daughter in attendance and Heron Hill Care Home had decorated the whole place… there was even a photo display - complete with King Charles III and Queen Camilla - for guests! The children were delighted to play their part in the celebrations with a quick visit to surprise this centenarian lady. Many happy returns, Maud!